Robotic process automation in 2023 – trends and challenges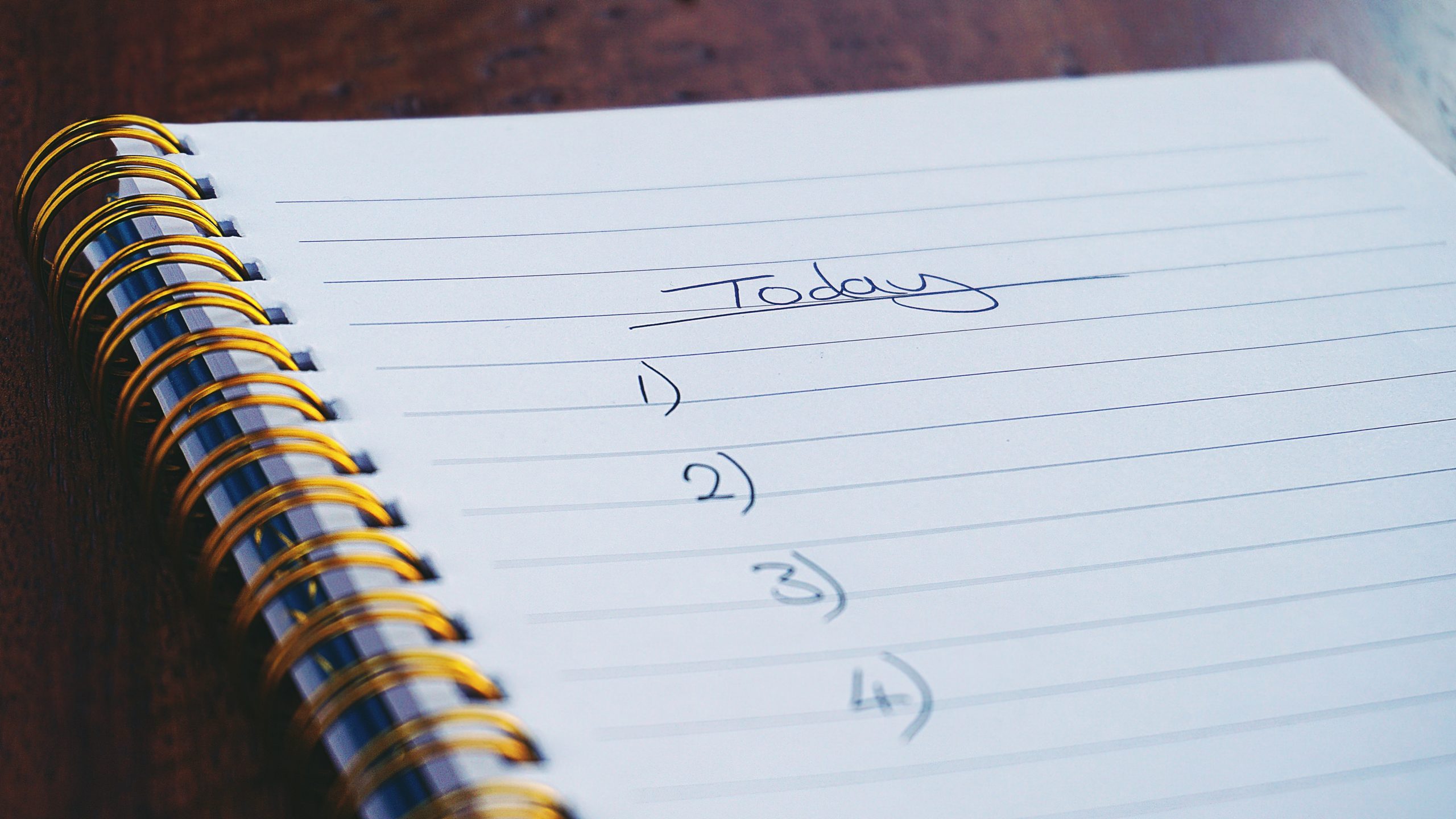 Robotic process automation will continue to develop rapidly in 2023.
Among platforms, the Big Four with the growing Power Automate potential will dominate.
Re-manualisation will be unlikely.
Democratisation will slow down and hyper-automation will continue to develop.
Artificial intelligence will not make a breakthrough.
From the pandemic to war and inflation
At the end of the previous year, it seemed like the end of bad news – the pandemic was showing signs of easing and companies had managed to adapt their work organisation to the new conditions. Remote work had become widespread in virtually every industry, and most employees were happy to take advantage of such a possibility. For this reason, my predictions concerning the robotic process automation in 2022 were almost entirely optimistic. Unfortunately, on 24 February, Russia's aggression against Ukraine again upset our sense of security. We were not only pushed into an economic turmoil, but could also feel the actual, physical threat of war. The cumulative effect of the pandemic and the war has rocked the global and domestic economy, causing high inflation and the threat of recession at the same time. On top of all this, China, by pursuing its zero-COVID policy, was able to get through the pandemic without a large wave of infections. However, this came at the cost of very restrictive lockdowns. Currently, the country is recording unprecedented numbers of infections, which puts the entire economy at the risk of collapse should the policy not change.
What will 2023 bring? We all hope that the successes of the Ukrainian army will lead to the victory of Ukraine in the war, which will be followed by economic recovery. However, in the meantime, we need to focus on a detailed analysis of the costs and benefits of automation. What impact will the robotic process automation have on the market and what will it look like in 2023 in Poland and around the world?
Robotic process automation in 2023 – growth prospects
Despite an accumulation of unfavourable circumstances, 2022 was once again a record-breaking year for the development of the robotic process automation sector, both globally and from the perspective Digital Teammates. Decision-making processes have been protracted, especially in the first months of the war. However, with soaring inflation, companies have realised that, in addition to non-financial benefits, robotic process automation is becoming increasingly profitable in economic terms.
This trend is likely to continue in 2023. On the one hand, companies will be facing the consequences of the economic turmoil, but, as always, the best of them will opt for new solutions, especially those that will allow them to reduce the rising costs. Robots fit perfectly into this trend. In challenging times, we need to free up creativity in our employees by relieving them of repetitive, tedious tasks.
According to the report by Fortune Business Insights "Robotic Process Automation Market Size, Share, COVID-19 Impact Analysis and Regional Forecasts 2022-2029" the global market worth as much as 7.11 billion USD in 2021 has grown to a staggering 10.01 billion USD. By 2029, it will achieve a compound annual growth rate (CAGR) of 23.4 %, totalling 43.52 billion USD. This is a rather optimistic estimate, especially in the current global situation. However, I agree that the positive trend is likely to continue. Forrester is slightly more cautious with its assumptions, predicting that the upward trend on the market will start to flatten out from next year due to reassignment of part of the costs to AI solutions. This point of view is closer to mine, although it seems somewhat conservative. Based on my personal experience, I would say that the market and robotic process automation will continue to grow rapidly in 2023. Spending on AI, on the other hand, will certainly also be growing, partly due to the fact that the cost of software and specialists is much higher in this field.
What about the leaders on the RPA market?
As expected, UiPath has further strengthened its position as a leader on the RPA market by achieving a turnover of over 1 billion USD ARR (annual recurring revenue) (source: UiPath, UiPath Reports Second Quarter Fiscal 2023 Financial Results, 2022). Unfortunately, this major milestone did not satisfy stock market investors and the company's share prices have fallen by more than 80% since its debut, which clearly demonstrates the scale of expectations. In objective terms UiPath has performed significantly better than its competitors, but, nevertheless, the results need to be considered in the perspective of the company's market capitalisation of more than 30 billion USD immediately following the IPO.
Regardless of financial performance, UiPath currently has the largest customer base and the most developed platform. This was observed by both Forrester and Gartner (source: Gartner, Gartner Magic Quadrant for Robotic Process Automation, 2022). The situation of the company's competitors is also worth mentioning. First of all, the difficulties that Blue Prism was facing last year turned out to be just a temporary setback. After the take-over by SS&C Technologies Holdings – a giant on the hedge fund market – the company has clearly returned to the Big Four group. What is also interesting is that the NICE platform, which until now has mainly specialised in contact centre automation, has joined the rank of the segment leaders.
I predict that the Big Four will continue to develop their platforms over the next year, especially expand them with tools related to Task and Process Mining, as well as AI components. Microsoft's Power Automate clearly has the most catching up to do, but, on the other hand, its pace of development will likely be the fastest of them all. In the short term, Power Automate may outdo UiPath in terms of functionalities. In the long term, this may result in UiPath securing the largest customer base.
Great resignation vs. re-manualisation
Last year we witness a phenomenon dubbed as the Great Resignation. This term denotes a great wave of employees voluntarily leaving their jobs, particularly in the sector of modern business services. The phenomenon had its peak at the end of 2021. However, in 2022 with the beginning of growing economic problems, it has already slowed down.
Moreover, an interesting study on the so-called re-manualisation has been published (source: Infor, Czy praca wraca od robota do człowieka, 2022). Researchers from Finland's LUT University in Lappeenranta and Spain's Universidad de Sevilla, under the guidance of Artur Modliński, PhD from the Faculty of Management at the University of Łódź, have demonstrated the existence of an opposite phenomenon, where automated processes are taken over by human workers. The study showed that this happens relatively rarely, usually in situations where robotic automation has failed to solve the company's actual problems, in addition being cumbersome to maintain. One of the reasons cited by the examined companies was the over-enthusiasm of some of the managers introducing robotic solutions without their proper understanding.
However, I believe that the phenomenon of re-manualisation is more of a quirk than a actual trend that could put the progress of robotic automation at risk. From the global perspective, the workforce will be dwindling, and not just in Western countries, while the workload will be growing. I also expect that Great Resignation may not be as strong as in 2021, but the workers' pressure for improvement of working conditions will still be firm. This will force the automation of an increasing number of processes and will definitely be an important factor in increasing the popularity of robotic process automation.
Hyper-automation vs. democratisation of robotic process automation
As I predicted last year, hyper-automation continues to be the most popular trend in the process automation industry. I doubt this is going to change in 2023. This is due to the fact once all the low-hanging fruit has been picked, time comes for more difficult cases. This means that general-purpose platforms may not be sufficient or efficient enough to make robotic process automation worthwhile. Competence will remain a natural barrier to hyper-automation. Few companies can afford to maintain diverse technologies within a single organisation. Hyper-automation will be advantageous for large companies, which attract talents and have resources to offer them an attractive development path.
On the other hand, I believe that the fuel that was driving democratisation of robotic process automation is slowly running out. Obviously, platform providers have not said their last word yet and will try to attractive packages to persuade companies to buy their licences. However, even the cheapest licence generates an additional cost, which, combined with the relatively low productivity of 'democratic' robot developers, may mean that the solution does not make sense from the economic point of view. Of course, there is also a motivational aspect. Even if employees are not able to implement fully efficient robots, they will still have a sense of personal development. I believe that this will continue to be an important factor in the 'democratisation' of this area, but will ultimately lose to cold economic calculations.
Artificial intelligence sector with no changes
I have the impression that the development of artificial intelligence is the most important fuel. The subject is closely monitored both by analysts and companies themselves, trying to implement major solutions based on machine learning. However, specialists in this field are expensive and in high demand. This may change in the coming year due to troubles faced by Meta (source: The Guardian, Facebook owner Meta to sack 11,000 workers after revenue collapse, 2022), and Amazon (source: TechMonitor, Amazon set to lay off 10,000 corporate and tech staff…, 2022). In these circumstances, the availability of specialists with advanced AI skills may increase. What will remain, however, is the high level of complexity of the problems to be solved. In addition, another problem that companies will be facing is the lack of sufficiently large data sets, good enough to use them for machine learning purposes. Projects based on machine learning are lengthy, costly, and the results most often are not guaranteed. I may be overly pessimistic in this case, but I do not foresee that the coming year will bring any breakthroughs in this regard.
Robotic process automation in 2023 – summary
Previous years have brought global changes and unprecedented events, but it is extremely difficult to predict what the coming years may bring. What remains the most uncertain are political and economic developments. However, when it comes to robotic process automation, global trends are quite stable. Robots are likely to become even more widely adopted by new companies, processes and teams. I am convinced that this will be the most stable of the trends I have described. Choosing robotic process automation is likely to become increasingly profitable!