Quo vadis robotization  – what will be the robotization of business processes in 2022?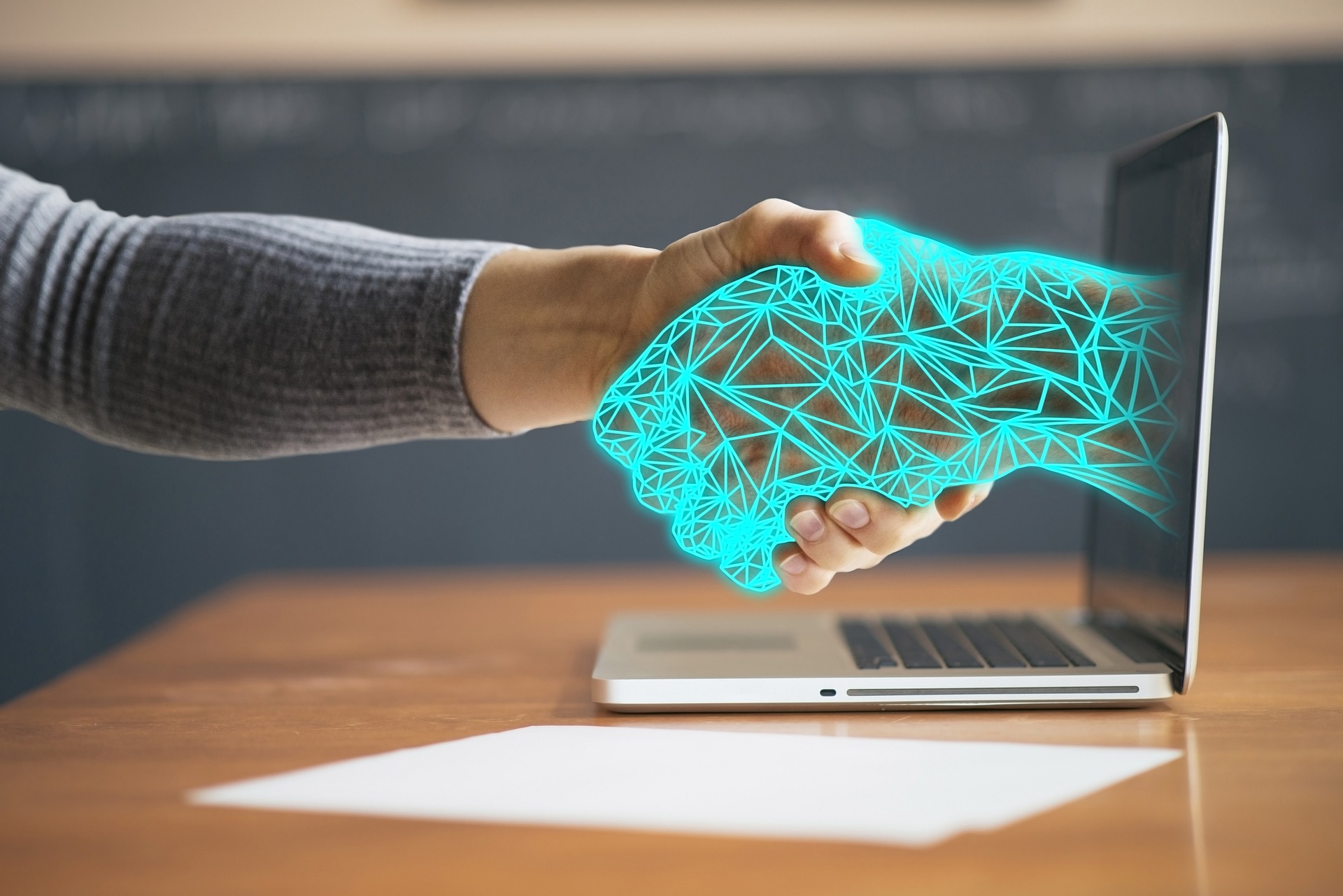 The demand for robotization in 2022 will grow, especially due to changes in the labour market (Great Resignation).
Hyperautomation will continue to be an important trend, although companies will be looking more closely at training and maintenance costs for new process automation platforms.
Artificial intelligence will remain a topic that will have its time in a few years.
The Robot as a Service model will be gaining popularity, especially at the expense of the hybrid model.
The Power Automate will join the Great Three for good and in a few years it will be a threat for UIPath.
A pandemic year behind us
2021 is coming to an end. We might say it was a time of attempts to return to normal after the events of the coronavirus pandemic. In my opinion, the vast majority of companies have adequately adapted to operating in completely new conditions. It is also worth emphasizing here the importance of technology companies that rose to the occasion and provided both their business partners and clients with tools for remote work. Initially created in a hurry, the operating procedures were thoroughly tested and correctly implemented in many companies. Almost all of us already have a lot of experience and knowledge about how to act in times of a pandemic. So the time has come to consider what the robotization of business processes has in these completely new conditions.
More, or less robotization?
From my perspective, 2021 was the best year in history when it comes to the number of robots implemented and new companies that decided to increase their efficiency in this way. The best confirmation of this trend was the huge success of UiPath's stock exchange debut. At the end of day one on the stock market, UiPath was valued at an unbelievable $35.8 billion. The sales results published after the debut also confirmed the growing interest in robotization of both new and existing customers.
I predict 2022 will be a confirmation of this trend. More and more companies understand that the best way to become independent from problems related to remote work, the employees' availability and engagement is to hand over the most frustrating tasks to robots. I expect that further regulations regarding the use of the cloud and the circulation of electronic documents will open up new possibilities of process automation.
What will happen to the job market?
In the second half of 2021, a phenomenon called Great Resignation appeared, which means a large wave of quitting jobs, especially in the area of modern business services. Many people, while working remotely, realized that his professional life is increasingly frustrating. On the other hand, by not going on holiday, by giving up their social life, they were able to save enough money to part with their employer, even without the clear perspective of getting of another job. Such mass behaviour has caused, and still causes, large perturbations for employers who are unable to ensure the continuity of processes.
It is also another chance for robotization. On the one hand, automatic processes are independent of employees. On the other hand, robotization causes employees to perform less frustrating and strenuous work. It causes greater satisfaction and reduces the desire to look for a new job.
I am convinced that the companies that implement robots in 2022 should pay special attention to this aspect and deliver the solutions to those areas, where the risk of employees leaving is greatest.
What is going to happen to hyperautomation?
Hyperautomation is the most popular trend in the industry related to the automation of business processes in the last year. Probably in 2022 it will not lose its relevance. Especially in those organizations that have their own centres of competence and have exhausted the possibilities of robotization, there is a strong need of broadening the possibility of action. That's why more and more companies will try to train their employees and will follow another fashionable trend, i.e. the democratization of automation. Unfortunately, such approach has also its disadvantages. Extending the tools and platforms that are being used, means increased costs both for infrastructure and licenses, and above all, for training. It is difficult to be a specialist in many areas. When making such decisions it is worth thoroughly examining the business value of the new tools, or using the experience of other organizations that have successfully implemented them.
What about the artificial intelligence?
I have the impression that hopes related to the artificial intelligence cannot reach higher level. On the other hand, the number of successful implementations is still frustratingly low. Usually these are dedicated solutions tailored to a specific organization and a specific example of use. I don't expect this to change any time soon. Artificial intelligence issues are very complicated, they require large datasets to learn from and, above all, a lot of traditional intelligence to understand and model a business problem. This means that despite the existence of a whole range of cognitive tools available on existing robotic platforms or being separate products, it is very difficult for non-specialists to take advantage of their capabilities.
Certainly in 2022, just like in 2021 and previous years, we will answer the question of when artificial intelligence will really be our everyday business life – "in a few years".
Which model of implementation?
Unfortunately, there is no extensive research on which robotization implementation models are the most popular, but the market review and direct exchange of experiences show that until recently two models were dominant – based on own centre of competence or hybrid, i.e. based in part on internal resources, but with the support (mainly development) of external suppliers. The margin was the Robot as a Service or Rent-a-Robot model.
In the coming year I don't expect big changes in the amount of own centres of competence. Companies that decided to do so some time ago usually did it after deep reflection and usually achieve the intended results, so their scale of operation should not decrease. On the other hand, having an own centre is so expensive that fewer and fewer new companies decide to open them, given that the potential of processes for robotization usually turns out to be lower than originally assumed. It means that centres make sense, however, they do not provide an optimal rate of return.
Hybrid implementations, in which an external supplier launches the first robots and then offers their development, leaving customers with the ongoing maintenance of the robots, will lose importance in favour of the Robot as a Service model. It results due to some extent to the general popularity of subscription models, thanks to which you do not have to invest a lot of money in creating a solution that only has a chance to earn itself over time. In the case of robotization, there are additional aspects related to the unpredictability of changes in the business environment, which in the hybrid model mean further expenditure on the adaptation of robots. With fluctuating process volumes, you also have to take into account leaps in expenditure on infrastructure and licenses for robotic platforms.
In this case, I predict that Robot as a Service model will become more and more popular in the next year. The predictability of cost planning in this model, its flexibility and the link between expenses and real business value should also contribute to an increasingly better opinion about robotization. There is no risk here that the initial assumptions in the business case will be different from reality, because most of the risk lies with the supplier.
What is the future of the platforms?
The 2021 brought us reshuffles in the rankings of robotic platforms. Forrester ("The Forrester Wave™: Robotic Process Automation, Q1 2021") kicked Blue Prism out of the a Big Three clearly supporting the Power Automate by Microsoft. Gartner ("2021 Gartner Magic Quadrant for Robotic Process Automation") didn't downgrade Blue Prism, which means we can talk of a Big Four.
In my opinion, 2022 will bring further strengthening of UiPath, which, having obtained money on the stock exchange, will surely allocate it to product development and its expansion. However, I don't think that Blue Prism would easily surrender to its competition. On its previous annual conference it showed a very ambitious plan of development so it is possible that this year was just a minor stumble by the company.
For sure the most interesting would be a further development of Power Automate. After taking over the Softomotive solution, Microsoft is trying to integrate it into its ecosystem of Power tools and is doing it very intensively. It can be visible that it would like to grab a large piece of the robotic pie. A truly aggressive movement was including a free licence for non-commercial use with Windows 10. It might make it very easy to adopt Power Automate and find more developers and users. I expect that in 2022 Power Automate will confirm its affiliation to Big Three (Four) even more visibly, and in the perspective of a few years it might fight for priority with UiPath.
Summary
2022 will be a year of even bigger adoption of robotization. I expect that due to changes in the labour market the necessity will keep growing, even in the Robot as a Service model. Robotization has been part of mainstream automation for some time. It's time for it to become as common in enterprises as ERP, CRM or BPM systems.